"I could not be more pleased to continue witnessing the growth of Joyn Insurance and am truly honored to have been asked to serve on its Board of Directors," said Jim Hackbarth.

The chief executive of E&S-focused insurtech MGA Joyn told The Insurer that after securing her firm's nearly $18mn Series A funding round earlier this month the company plans to rapidly scale in the year ahead, including raising headcount and executing on ambitious growth targets.
"One of the trends that we're pushing is that we're saying, 'We have a different operating model, and we won't need as many people because we can leverage the technology…'" [Seraina Macia] said. "And hopefully you'll see other industry participants pushing the lever of true automation and integration so that we, as an industry, can kind of raise the bar on ourselves and reduce the costs."

Insurance technology company Joyn Insurance announced today that it exceeded its fundraising target with a $17.7 million Series A funding round.

Small business E&S insurtech Joyn has announced that it has raised just shy of $18mn in a Series A funding round led by OMERS Ventures that also includes investment support from Avanta Ventures, ManchesterStory, among others.
Launched in July 2021, Joyn Insurance integrates insurance, data and technology expertise, providing a faster, more accurate and more transparent experience that saves time, costs and frustration.

The new funding, which brings the company's total raised to more than $30mn, will be used to further enhance its technology platform and data capabilities.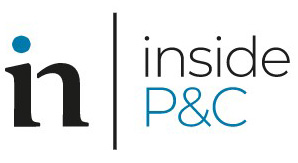 Small business-focused E&S insurtech Joyn has secured investment backing for a Series A funding round expected to top $16mn, led by OMERS Ventures and also including investment participation from venture capital firms ManchesterStory and Avanta Ventures, The Insurer can reveal.
The company is adding property, general liability, and excess lines of coverage in Arizona, Colorado, Nevada, Oregon, and Washington. Joyn is now accepting submissions in 32 states and Washington, D.C.
Seraina Macia-led SME-focused insurtech Joyn has launched a fundraising process that could see the company net between $20mn and $30mn in capital in what would be the company's Series B round as it fuels up to support its growth, The Insurer can reveal.
In this podcast, you'll hear from Joyn Insurance's CEO and founder, Seraina Macia. And your host for this episode is L.E.K. Consulting's Justin Balcombe. Justin co-leads L.E.K.'s insurance practice and has over three decades of experience in the insurance industry.