"I've argued for many years that the insurance industry is ripe for transformation and the team that Joyn has assembled is changing the game for insurance in ways that are long overdue," said Brian Duperreault. "Seraina Macia is one of the most dynamic and forward-thinking leaders in insurance today and the product that her team has created will be the future of this industry. I am honored to be able to play a part in Joyn's future."
Rapidly growing SME and E&S insurtech Joyn has added industry legend and former AIG and Marsh McLennan CEO Brian Duperreault to its board of directors, the latest prominent move by the MGA following the appointment of Jim Hackbarth as its first independent director earlier this month, The Insurer can reveal.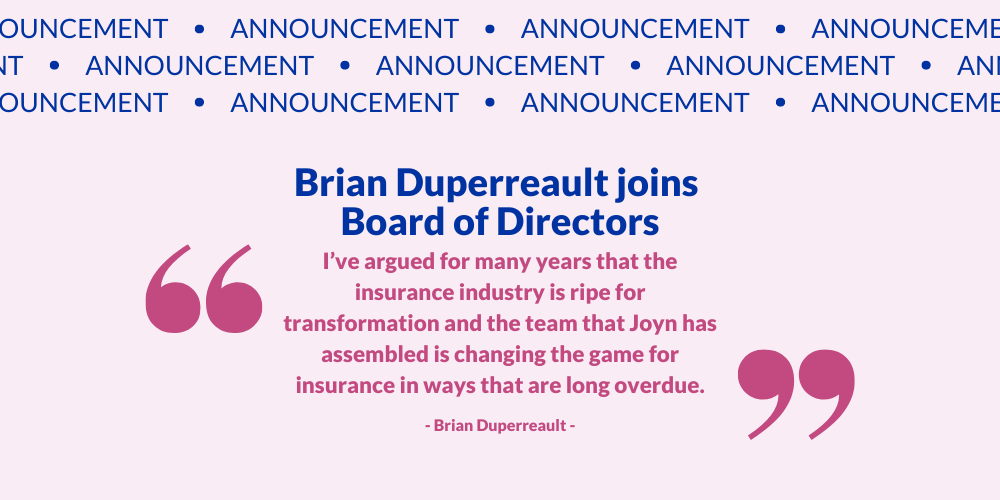 Duperreault previously served as Executive Chairman for AIG's Board of Directors and as CEO of AIG from 2017 to 2021. Before joining AIG, Duperreault had a 30-year career working in senior executive roles at Hamilton Insurance Group, March & McLennan Companies, ACE Limited, and AIG.